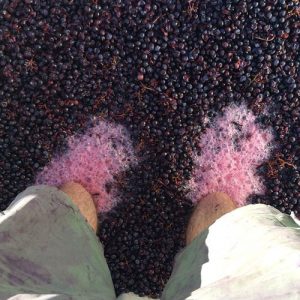 The 2015 Vintage began like a little league footy match – enthusiastic, aggressive, frenetic and congested. In similar fashion, the initial chaos petered out and things settled down perfectly to the point where at times I felt like the kid in the back line sitting on the ground making sandcastles out of the dirt in the goal square. The Shiraz will be bold and ripe; the Grenache and Mataro thoughtful and complex, and everyone should find something they can enjoy from this crop.
The harvest set up the same way as the previous two, with little spring rain and a dry summer. Fortunately we received a much needed downpour in January which freshened the vines up and helped to lengthen the ripening period. For most producers in South Australia the harvest was rapid and concentrated, but a late frost in the north meant that the majority of our vineyards ripened late. Harvest kicked off on the 12th of February and we finished picking on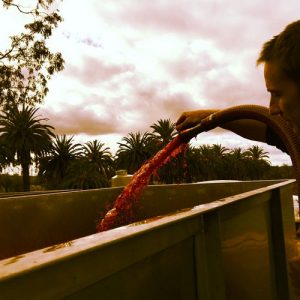 the 30th of April. The cool nights and days that we experienced in March and April were perfect for ripening the majority of our fruit and we have made some cracking single vineyard wines.
The 2015 harvest also marked a significant chapter in the story of Izway and we were able to make most of the wines through the new winery, albeit without power and water. Having the ability to stroll to work in the middle of harvest was very satisfying and we hope to "entertain" everyone from the viewing area next Vintage.
by Craig Isbel