In August each year, I head to Perth (my old home town) to sell some of our new wares, catch up with old friends and hopefully meet some new Izway Wines fans. The weather in Perth is usually kicking around the 20C-23C mark this time of year, welcome relief after being smashed by an east coast winter. Unfortunately, Perth didn't get the memo this time but the weather was great for showing some Izway winter warmers.
After an Izway Wines dinner with the great folks at Coco's Restaurant in South Perth, I also enjoyed some catch-ups with other long-term Izway supporters, as well as some new and exciting start up businesses.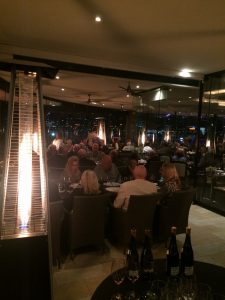 The Coco's dinner was a big success and an opportunity to showcase some museum Izway wines: 2009 Bruce, Harold and Don (provided by the very patient Ian Love's cellar at Coco's), as well as some new release 2012 Bruce and 2013 Maurice.
It was no surprise that the Shiraz '09's were the most well received at the dinner. This led to some interesting conversations about how wines age, how our wines age, and the differences between vintages 2012 and 2009. The diners were all very impressed with the '13 Maurice also, which was really pleasing.
The Izway '09's (a warmer vintage) are showing their true colours right now and I expect them to continue doing so for the next three to five years. They will still drink well for the next ten years, but will show their absolute best from now till 2020.
The '12 Izway Bruce Shiraz however looked an absolute pup. For a wine that from release has been expressive, deep and incredibly intense, it showed a little shy and reserved against the plumper and softer '09's. Whilst the 09's have taken only 5-6 years to hit a fantastic drinking window, our '12 Shiraz wines will not hit their drinking window until at least 2020-2022.  This is owing to what I think is the best vintage for Barossa Shiraz so far this century (and probably since 1990).
Finally, I had the chance to catch up with my great mates Moreno and Nick from The Re Store at newly opened and fantastic Budburst Small Bar in Mt Hawthorn, where I also did an impromptu Izway Flight tasting thanks to the help of lovely owner Rachael Niall.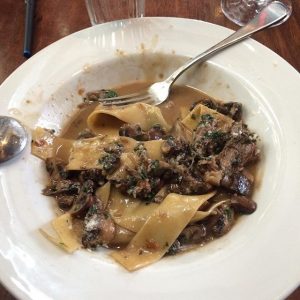 I also caught up with the ever young Steve Scaffidi and my old mate Marco Vargas at Sentinel Bar and Grill which was doing a roaring trade at both lunch and dinner, – no surprise based on the excellent pasta (still made by Steve's mum), brilliant staff and tight, cover-all-bases wine list.
Love you, Perth!!
Brian Conway