* See Cellar Door page for current opening times. Since this post was written in Feb 2016 we now have different opening times as well as closure periods when we are sold out of wine.
Ten years ago we acquired 8 acres of beautiful land on Seppeltsfield Rd on the western ridge of the Barossa Valley and our vision has always been to open a cellar door in which people could sample our hand crafted wines. Being a small business and hands on in every aspect (including managing the project and building the cellar door) it was always going to be a long term project. Finally, as of the last weekend in February, the Izway wines cellar door is open!!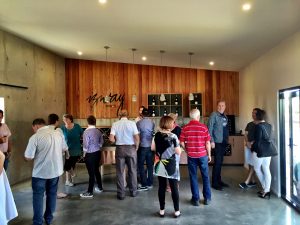 To celebrate we invited other wineries and businesses along Seppeltsfield Rd to check out the new digs. We are truly humbled by the genuine praise and positivity expressed by our neighbours. We now feel we are ready to welcome you – our loyal Izway supporters to our cellar door.
With vintage now on at Izway it is a perfect time to visit. The cellar door is located next to the winery allowing you to smell, see and experience the winemaking process. Grapes will be flying and juice flowing with the buzz of vintage. You can have a chat to the winemakers as they serve you in cellar door providing a real glimpse into the Barossa way of life.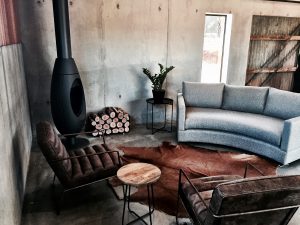 Vintage is an exciting time with the bustle of making the next crop of Izway wines. We hope we can share some of our passion and enthusiasm with you soon.
Brian, Craig & Kathryn
Opening Times:
Saturday & Sunday 12-5pm or by appointment.
During vintage months March/April we will open more frequently.
See cellar door page for more information.